Public Notice
Wagait Shire Council and Cox Peninsula Volunteer Emergency Services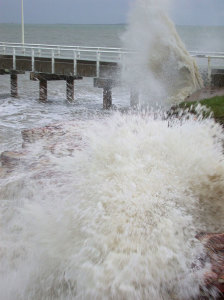 Home and property preparation for a cyclone – Cox Peninsula Under normal circumstances your home, if built since cyclone Tracy in 1974, should be able to withstand a cyclone. Over time buildings may deteriorate if not maintained and some may predate the new building codes. Others may not be built to code at all. Buildings that have rotted timber, termite damage or loose roof sheeting are a problem for you, the owner or tenant, and for others around you if material becomes airborne debris.   Personal preparation of your property:
Secure all loose items of furniture and gardening equipment
Remove and lash down any loose building materials
Remove dead trees and other rubbish on the block
Lash down and secure any caravans, sea containers or cars
Tape/shutter windows and doors
Create an emergency kit of food and personal items
Store valuables and personal papers in waterproof container
Check generator operational (if owned)
Have fuel in your car and a jerry can for the generator
Torch with spare battery and a battery-operated radio
If you are absent from arrange with someone to secure your property
What not to do:
Don't leave gas and electricity turned on if you intend evacuating your home
If you are clearing objects from your property don't dump them other than at correct location at the tip
Don't leave animal and pets to roam your property – leave them in a safe place with a supply of water and food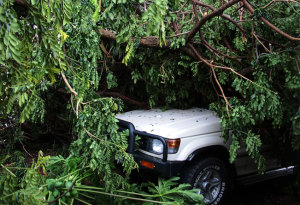 Cox Peninsula Emergency Services volunteers are available to assist in checking your property if you are concerned. Please contact the local unit officer. Please note that this advice is a property check only. For building inspections, please contact the NT Building Board for advice.
Emergency Shelter – Cox Peninsula Under the NT Emergency Management arrangements public shelters are made available in the event that you need to evacuate your home if there is an impending cyclone likely to affect the area. The shelter is the council building at Lot 62 Wagait Tower Rd. The shelter is opened when advice is received that residents should take shelter if they don't consider there house suitable.
Personal preparation if you intend moving to the shelter. Take:
Important papers
Current medication that may be required for a minimum 24 hour period
Small quantity of food, snacks,water (there are no cooking facilities)
Special requirements for babies and children
Wear protective clothing and shoes and bring a change with you
Blanket/pillow/waterproof poncho
Torch with spare battery
If you bring your car to the shelter you will be directed where to park by NT Emergency Services volunteers (NTES).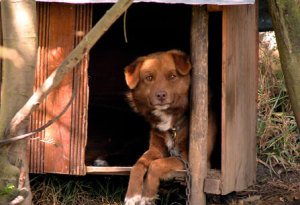 What not to bring
Pets of any kind
Alcohol
Swags
Dangerous goods eg cooking stoves, guns, knives
Large bags with household goods/clothes
The shelter is a non-smoking venue. You will need to register with the shelter manager when you first arrive. Staff at the shelter are voluntary so please respect their requests. If you are abusive or drunk you will be asked to leave. The shelter has limited capacity and cannot guarantee safety in all circumstances. You use the shelter at your own risk. The shelter will be closed when the all clear is given and it is considered safe to go outside.
North Australian Fire Information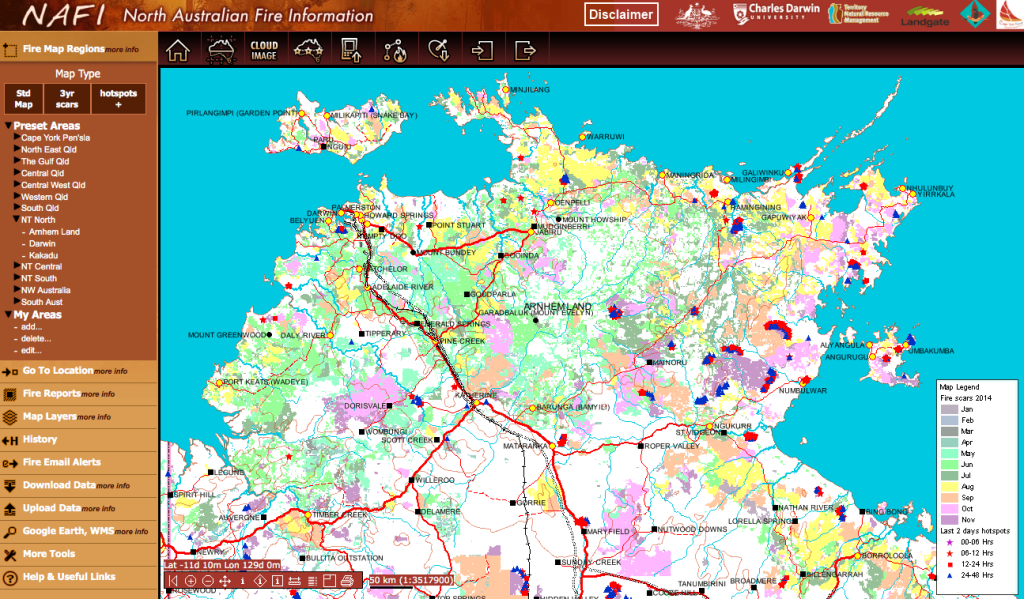 http://www.firenorth.org.au/nafi2/
TERMS OF REFERENCE