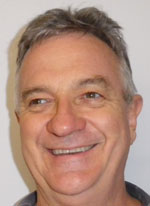 I advise that I have had a busy month representing council and the people of Wagait Beach
In late January I was contacted in relation to the methodology around the resignation of past president Lisa-Marie Stones.
The Department of local government queried the procedure and suggested we were incorrect.
I drew there attention and provided a copy of the letter sent to the minister and corrected there understanding.
The department apologised for the error
On Australia Day represented council at the official flag raising by Navy Cadets and introduced VIP guests from Australia Day Council, and our local member.
I announced the awards for Australia Day, whilst VIP's presented the awards.
The social events following the flag raising were held at CLOPENBERG PARK. The events were well attended,
but unfortunately there were only a few councillors present on the day. The events went of very will I announced all of the events
and awarded prizes to the successful teams and participants.
The Navy Cadets were very pleased with the afternoon and are looking forward to returning, possibly for ANZAC Day.
I have had 2 interviews on ABC Radio dealing with dogs, wharf, ferry service and Wagait in general
and 1 interview with NT News regarding the wharf.
I also did an interview with the Wagaitear.
I have agreed to promote local events for the club, the arts group and the Mandorah Ukulele Folk Festival (MUFF) whenever I get a gig on radio and/or the opportunity arises.
I had a meeting with a representative from the Department of Infrastructure after I made a complaint about the lighting not working at the new car park. Lighting at the car park and on the wharf were fixed within 48 hours.
I have attended a TOPROC meeting.
I had a number of complaints / concerns about the parking arrangements at Cullen Bay.
The Community Advisory Group meeting that was due to be held at Belyuen last week has been postponed due to a death in the community. It will now be held in Batchelor on 2 March.
I have had a number of people contact me that are very pleased to hear the Alcohol Ban has been reinstated on the Mandorah Jetty. Mostly from families that were enquiring if it was now safe to allow there children to fish off the wharf.
I continue to have questions relating to un-restrained dogs roaming free within the community
I am currently in NSW and unable to make the meeting in February. I may be in a position to telephone in. If not please accept my apologies.
I will be back in Darwin at the end of the month.