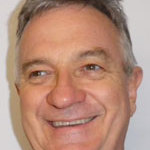 Purpose of Report
To Inform Council and community of the Presidents activities and to provide the community at large with information that the president sees as important and noteworthy.
 What's been happening……
February and March have been very quiet as everyone gets back to work and recovers from the Christmas holidays.
A committee has been established to formulate a questionnaire on health requirements of the Wagait Beach community into the foreseeable future. This will assist the NTG establish the ongoing needs of this community.
Advertising for the position of CEO has commenced and we hope we will have a CEO to replace Deborah Allen by about April.
Where have I been …..
 21st Feb     – Ordinary Council meeting
23rd Feb     – Meeting Dept of Infrastructure – 10 year planning Workshop
28th Feb      – Weekly Meeting with CEO
1st March    – ABC local Radio – Grass Roots Program
7th March    – Weekly Meeting with CEO
15th March  – Weekly Meeting with CEO
21st March   – Weekly Meeting with CEO
21st March    – Ordinary Council Meeting
Upcoming Meetings and Events
 Meeting with Local EMERGENCY SERVICES TBA
AUDIT COMMITTEE meeting in on 29th March
Mayors and Presidents Forum 5 April
LGANT General Meeting 6 and 7 April
Easter 14 – 17 April
Anzac Day 25 April