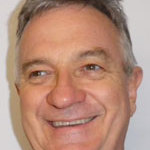 Purpose of Report
To Inform Council and community of the Presidents activities and to provide the community at large with information that the president sees as important and noteworthy.
What's been happening……
The current CEO Deborah Allen will complete her contract at the end of May. On behalf of Council I wish Deborah and Leigh all the best back in South Australia.
Applications for the position of CEO closed at the end of March. We received a number of applications for the position and they are being assessed by the Local Government association (LGANT) and the Selection panel. Final Interviews were conducted in early May and last week I announced to councillors the appointment of Mark Sidey as the new CEO for Wagait Shire Council. Mark will commence work on 22 May.
We had a great turnout for Anzac Day celebrations including some ladies from Belyuen community who were unable to make it last year.
With the Local Government elections due in August, LGANT will encourage new councillors to undertake the AICD governance course. The Minister has advised us that approval to reduce the number of councillors from 7 to 5 has been approved. We had some interest shown in an information night which was held in April.
A community Meeting will be held before the May meeting
Where have I been …..
18th April                              Ordinary Council Meeting
19th April                              TOPROC Meeting
2nd May                                Weekly Meeting with CEO
2nd  May                               ABC Radio – Grass Roots Interview
9th May                                 Weekly Meeting with CEO
14th May                              Farwell Function – CEO
16th May                              Weekly Meeting with CEO
16th May                              Community Meeting
16th May                              Ordinary Council Meeting
Upcoming Meetings and Events
Meeting with Local EMERGENCY SERVICES TBA
Health Services Committee Meeting – 18 May
Audit Committee Meeting – 14 June
Ordinary Council Meeting – 20 June
Emergency Recovery Ctte Meeting – 21 June
TOPROC Meeting – 30 June