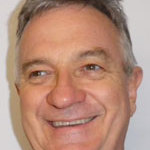 Purpose of Report
 To Inform Council and community of the Presidents activities and to provide the community at large with information that the president sees as important and noteworthy.
 What's been happening……
 I had the pleasure of attending the official launch of the new ferry the "MV Tommy Lyons" on 27th September. I spoke for and on behalf of the community and expressed our support for the new ferry. It has been operating for a few weeks now and it is a fast comfortable ride into the city.
Council has established an Audit Committee. The committee comprising President Peter Clee, Vice president Brad Irvine, Russell Anderson and Barry Bamford. The Audit Committee met on 18th October and will meet quarterly or thereabouts. This first meeting of the Audit Committee was to receive the interim Financial Statements for the year ending 30 June 2016. This committee is designed to provide oversight and guidance to the CEO. The audit committee is an NTG requirement for all councils.
Amalgamation discussions have been ongoing over the last 12 months or so. Council will continue discussions in good faith in anticipation of options and recommendations forthcoming from consultants who have been commissioned to do so. Council will present amalgamation and regional council recommendations to the community for consideration.
The council met on Tuesday 4th October with Sharyn Innes and Allan McGill, consultants who are preparing an options paper for community consideration. The council members articulated to the consultants the options that were discussed at the community meeting held on 2nd August 2016; namely:-
A preference to remain a separate council,
No desire to amalgamate with Darwin City Council
No desire to amalgamate with Litchfield Municipal Council
Amalgamate with Belyuen is acceptable
Incorporate adjacent unincorporated lands into Wagait Shire
No desire for amalgamation with Coomalie
No amalgamation with Bynoe / Dundee areas
Emphasis was placed on the need to have a democratically elected council in place for Belyuen before any amalgamation or regional council discussions can commence. Until such time as a council is in place we cannot know with any certainty the wishes of the community.
The meeting also considered options for transition arrangements.
The 2015/16 Annual Report and Financial Statements are being prepared and should be available to the public shortly.
Where have I been …..
20th September                Ordinary Council Meeting
27th September                Weekly Meeting with CEO by Phone
27th September                Launch of the "MV Tommy Lyons" Ferry Service
4th    October                      Meeting with Local Government Options Consultants
6th    October                      Weekly Meeting with CEO
11th   October                    Weekly Meeting with CEO
14th October                       Meet with Accountant and Auditor
18th October                       Weekly meeting with CEO
18th   October                    Audit Committee Meeting
18th October                       Ordinary Council Meeting
Upcoming Meetings and Events
 Wagait Shire Emergency Recovery Committee meeting 19th October
TOPROC meeting is to be held on 18th November.
Belyuen, Wagait & Coomalie group meeting proposed 8 or 9 November.
Meeting with Local EMERGENCY SERVICES TBA
LGANT General Meeting is to be held on 30 October and  1, 2 December.
 Contact Details
Peter Clee                                           President – Wagait Shire Council
Phone   0418894404                         Email     President.Clee@Wagait.nt.gov.au