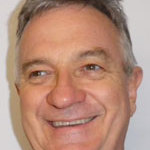 Purpose of Report
To Inform Council and community of the Presidents activities and to provide the community at large with information that the president sees as important and noteworthy.
What's been happening……
The NT ELECTIONS were held on 27th August and as everyone is aware labour led by the new Chief Minister Michael Gunner was successful in forming government. The Minister for Housing and Community Development who has responsibility for Local Government is Gerry McCarthy. We have already written to the new minister in relation to the decisions taken to reduce the councillor numbers for Wagait Shire and in relation to legislative changes. We have requested a meeting with the new minister to discuss our Shire Plan and Amalgamation Proposals.
The recent Hard Waste Collections have been completed. The next collections will be at Christmas time between 16 – 30 December. There was a lot of items that are not considered hard waste. This increases the costs of disposal and will lead to an increase in the Waste levy that is applied to residents. The CEO will report on these additional costs when they are know
Council has established an Audit Committee. The committee will meet on 18th October and will meet quarterly or thereabouts. This committee is designed to provide oversight and guidance to the CEO. The audit committee is an NTG requirement for all councils.
The Public Meeting that was held on August 2 at the Community Centre recommended changes to the size of the council. The recommendation to reduce the number of elected councillors from 7 to 5 has been adopted by council and the recommendation has been forwarded by the CEO to the NT Electoral Commission for approval.
KENBI has settled and handback of some of the lands to the traditional owners has commenced. So far the lands to the south of Belyuen that have been earmarked as KENBI ABORIGINAL TRUST LANDS have been handed back. Additional Lands that will be freehold will be handed back in 2017. (See Attachment) 
Amalgamation discussions have been ongoing over the last 12 months. Council will continue discussions in good faith in anticipation of options and recommendations forthcoming from consultants who have been commissioned to do so. Council will present amalgamation and regional council recommendations to the community for consideration.
Ventia Utility Services Pty Ltd, the contractor that is undertaking the remediation work on the old Radio Australia sites; The Commonwealth of Australia and the Australian Communications and Media Authority have donated the old Radio Towers to Wagait Council to assist in regional communications solutions. The disassembly of the towers commenced in early September and the towers are currently being delivered to the council.
Vice President Irvine and myself met with Deputy Chief Minister Manison offices to discuss: –
A recent review of Mandorah Wharf and Boat ramp was conducted. The report is not available publicly because it contains commercially sensitive data but a redacted version will be available very soon. The review has recommended several options to upgrade or replace this infrastructure. A design for a new boat ramp and ferry landing will be released shortly.
Introduction of a Bus service at Wagait Beach – to be reviewed.
CCTV at Mandorah jetty and Car Park – under consideration.
Jetty maintenance – to be reviewed.
Long term plans for relocation of Darwin Ferry terminal – is ongoing with no decisions at this time. We advised parking was becoming an issue.
UHF Repeater and Tower Project – Application for funding tower installation to be considered.
It is unfortunate that Councillor VJ Thorpe has resigned. VJ has been a valuable contributor to council and will be missed. We wish her luck in the future and hope to see her back some time soon.
TOPROC is a group of council who wholly surround the Darwin Harbour. They include Darwin, Palmerston, Litchfield, Coomalie, Belyuen and Wagait. TOPROC have the responsibility of developing and governance of the Regional Waste site once it is confirmed by the incoming government. TOPROC is very concerned with the lack of detailed development masterplans for all of the member areas.
I have appeared on ABC radio twice in the last month promoting the community and answering questions
Where have I been …..
10th August                 Wagait Emergency Recovery Committee
12th August                  TOPROC Meeting @ Litchfield Shire Council
15th August                  Meeting with Department of Transport – Bus Transport on Cox Peninsula
16th August                  Weekly Meeting with CEO
16th August                   Ordinary Council Meeting
17th August                    Special TOPROC meeting with Chief Minister
17th August                   Seniors Day celebrations @ Territory Wildlife Park
17th August                   ABC Radio Interview
23rd August                  Weekly Meeting with CEO
25th August                  Meeting with VENTIA on Cox Peninsula
31st August                    ABC Radio interview – Grass Roots
1st September               Weekly Meeting with CEO
6th September              Meeting with VENTIA on Cox Peninsula
6th September              Weekly Meeting with CEO
12th September            Meeting with Freo Cranes
13th September            Weekly Meeting with CEO
15th September            Meeting with VENTIA on Site at ACMA compound
16th September            Meeting with Deputy Chief Minister Manison
20th September            Weekly Meeting with CEO
20th September            Ordinary Council Meeting
Attachments
Map and details of Kenbi lands.
Contact Details
Peter Clee                                               President – Wagait Shire Council
Phone   0418894404                        Email      President.Clee@Wagait.nt.gov.au                                                            
DETAILS OF KENBI LAND RELEASE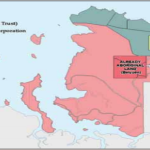 The Aboriginal Land that has already been handed back comprises of 51,152 hectares that are now designated as Aboriginal land, to be granted to the Kenbi Aboriginal Land Trust. Communal title will be vested in the trust for the benefit of traditional Aboriginal owners, the Larakia and Belyuen residents. Aboriginal land is inalienable — it cannot be bought or sold, but it can be leased with the informed consent of the traditional owners, who will also have a right of veto over mining and exploration;
Another 10,766 hectares of land in the northern part of the Cox Peninsula will be granted as NT freehold to the Kenbi Land Trust. It is designed to work similarly to Aboriginal land, and communal title will be vested in the trust for the benefit of the traditional owners, the Larakia and Belyuen residents. The informed consent of traditional owners will be required for surrender or lease of the land. No permit system will apply, but the laws of trespass will apply because the land will be private freehold. The owners of the land will have no right of veto over exploration and mining. This area of land is expected to be handed back sometime in 2017.
An area of land near the old Wagait Shire landfill tip comprising 1636 hectares will be granted to the Larakia Development Corporation as NT freehold land. The LDC will be free to develop and sell this land as it sees fit, in accordance with planning and other laws. This area of land is also expected to be handed back sometime in 2017.
Entry onto Aboriginal Land (Pink Area on map) requires a permit. Unauthorised entry onto aboriginal land can result in a fine of up to $1000. The Northern Land Council (NLC) is responsible for administering the permit system. Aboriginal land is privately owned. It is not Crown land, nor public land. Like other landowners in Australia, Aboriginal people have the legal right to grant or refuse permission to people wishing to enter or travel through their land. A permit is a written permission from the traditional owners to enter the private land of a family or group of Aboriginal people. The permit system is designed to help protect the privacy of Aboriginal communities, preserve Aboriginal culture, safeguard the natural environment and promote visitor safety.
Visitors to Aboriginal Lands should give due consideration and respect the lands and the traditional owners and avoid sacred sites.
This and more information is publicly available on the website of the Northern Land Council www.nlc.org.au