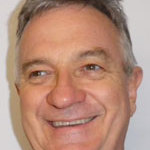 Purpose of Report
To Inform Council and community of the Presidents activities and to provide the community at large with information that the president sees as important and noteworthy.
 What's been happening……
I hope everyone had a great break over the Christmas and new Year period.
The LGANT General meeting and AGM was held in Alice Springs
The ordinary council meeting in December was cancelled. The next meeting of council will be on 17th January 2017.
I have heard there is some excitement about proposed Dog By-Laws. It is good that we have such enthusiasm within the community and I have been receiving good feedback from both sides of the divide. There is no doubt there is overwhelming support for the introduction of these by laws and especially for limitations on numbers and types of dogs that can be housed within the community. No doubt there will be a good meeting to discuss the proposed by-laws which are still being drafted. Any by laws are unlikely to be implemented until the second half of this year.
A more imminent issue is the proposed closure of the Wagait Beach Health Clinic. The Health Department tried unsuccessfully to close down the clinic late last year. But ministerial interventions restored the service. A public meeting will be held on March 7th do discuss the health needs of the community and the future of the clinic. I urge residents to attend in numbers so that we can retain this most valuable service.
Where have I been …..
9th November                    TRI-Council meeting (Wagait, Belyuen and Coomalie) @ Belyuen
15th November                 Weekly meeting with CEO
15th November                 Ordinary Council meeting
16th November                 ABC Radio Grass Roots Program
17th November                 ABC TV interview on Clinic Closure
18th November                 TOPROC Meeting at Darwin City Council
18th November                 Meeting with Minister Gerry McCarthy @ Parliament House
21st November                  Meeting with Dept. of Health re future of the Wagait Beach Clinic
22nd November                 Weekly Meeting with CEO
29th November                 Weekly Meeting with CEO
30 November                    Mayors and President Forum
1 and 2 December           LGANT General Meeting
6th December                    Weekly Meeting with CEO
7th December                    Wagait Shire Recovery Committee
8th December                    Meeting Darwin festival Committee re Venue at Wagait
13th December                  Weekly Meeting with CEO
20th December                  Phone meeting with CEO
17th January                        Weekly Meeting with CEO
17th January                        Ordinary Council meeting
 Upcoming Meetings and Events
 Meeting with Local EMERGENCY SERVICES TBA
Hearing of Local Government Disciplinary Committee 23rd January 2017
Australia Day 26th January 2017
Council Meeting 21st February 2017
Health Needs Assessment Public meeting 7th march 2017
AUDIT COMMITTEE meeting in on 8th March 2017
Peter Clee
President