A ne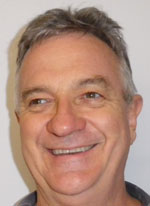 w waste management contractor has been awarded the contract for kerbside household waste collection and the contractor is Fin Bins.  They carried out their first kerbside collection on 06 July and are scheduled to commence at 8am in Wagait Beach every Wednesday morning.  The next collections for hard waste have been programmed to occur from 2 – 16 September, 16 – 30 December and 3 – 17 March 2017.
Council have introduced a Waste Management Levy to pay for the kerbside collection and it has been set at $300 per annum.  This fee also covers the quarterly hard waste collection service offered by council.
To remain compliant with the Local Government Act, Council is required to establish an Audit Committee.  The committee was to consist of two Councillors, one community member and an independent Chairperson.  Mr Russell Anderson has been appointed as the Chairperson and Council has appointed President Peter Clee and Deputy President Brad Irvine to the committee.
The Elected Members allowances and expenses policy was presented and discussed during Council's last meeting on 19 July.  Meeting sitting fees will now be paid to elected members for their attendance.
The Shire Plan was prepared and advertised recently.  Several public submissions were considered and where appropriate, incorporated into the final plan as presented to Council.  The final plan was discussed at length and the changes were endorsed along with the Annual Budget and the Long Term Financial Plan.
Council has set rates for the 2016/17 financial year at $560.00 per annum.  This represents an increase of only $37.70 per annum.